The family business MOINAT SA, established In 1920, has a collection of a large varied choice of furniture and objects to satisfy the highest expectations. We also create and make personalised interiors.





A family business MOINAT SA was established In 1920 by Louis Moinat and his wife.
Upholster and decorator, he developed the business through the years and in 1950 built the existing buildings.
In 1964, his two sons Jean and Emile took over the company, specialising in decoration, antiques and reproductions as well as garden furniture and ornaments. Today, the 3rd generation continues the family tradition upholding the same values which led the company to success.
The main building is on the Lake Road on the west side of the small town of Rolle. Its large windows display a fascinating world of treasures. Just behind the 3 storey shop, you will find a big courtyard leading to its depots filled with chairs, tables, cupboards and more antiques. You can also visit the little house called "La Mésange" where silver, porcelain, clocks, paintings, gravures, bronzes and a thousand other rare pieces from many different places in the world, are displayed.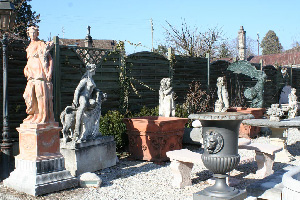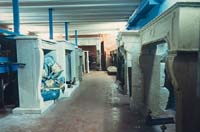 Outside the shop you will find garden furniture, sculptures and famous Medicis urns which will finely decorate your garden.

You only need a few minutes by car to get to the route de Lausanne 2 where a big door opens onto a considerable choice of fire places, tile stoves, country furniture and some beautiful Art Déco and Art Nouveau furniture. Finally, we will be able to show you a wonderful collection of Aubusson and Savonneries carpets.

The exhibition of painting and furniture in our boutiquein the old town of GENEVA at 9, rue de la Corraterie awaits your visit.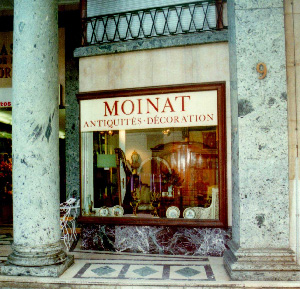 This step back in time will provide you with the treasures you have been seeking.


We look forward to welcoming you…